Plugins - Spam-Bekämpfung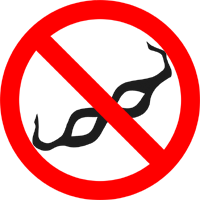 LockOnReport 1.1
von
KuJoe
Closes a thread (in all or specific forums) when the first post is reported by anybody.
1 Download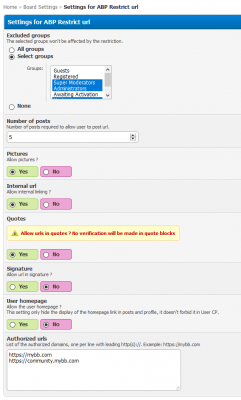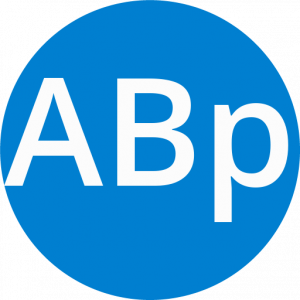 Restrict PM 1.2
von
Crazycat
Restrict users to send PM until they have enough posts
3 Downloads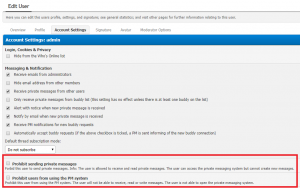 Disposable Email Blacklist (Updated - 2019-04) 3.0
von
enespalit
Blocks 6523 known anonymous, disposable, or spam email providers or services. This is the newest version of the plugin that combines 2 plugins (Depressurize and Stardust342) in one. Please feel free to suggest more blacklsited email providers.
10 Downloads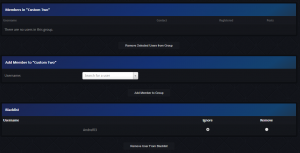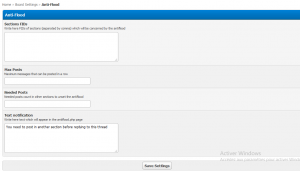 Anti-Flood/Leech 1.0
von
AmazOuz
Forbid users from posting in a section unless they post in other sections
3 Downloads