Raw url Replace
A Code Edit to replace raw url with titles of urls (with link checker)
The Latest Release has only code edits. see here : This Thread

Also, the download file contains instructions.




This is a Code Edit for replacing raw urls in post to the titles of url



That is, whenever a user posts a link without text, that is,

Code


http://www.example.com

the text shown will be the title of the url and the link will be the given URL.


NOTE :

I am not a professional Author, and also, all the codes are not mine in this plugin.
This is my first plugin. so, please give me a feedback.


My Thanks and Credits goes to URL title look-upper by Hurring.com




UPDATE :



* Made it a code edit rather than plugin for best results.
* Now Filesharing Link checker added (like, rapidshare, megaupload, mediafire, etc.,).




Example :



code :



Code


http://www.google.com


result :

Quote:Google
Quote:[img]http://mods.mybb.com/uploads/previews/21104-1248620427-shot.thumb.jpg[/img]

Quelle: Raw url Replace bei MyBB.com


[Plugin] Post-URL Mod 1.0

von

XxAnimusxX

für

MyBB 1.2.x

Dieses Plugin ändert die Funktion der Post-Nummer, die in jedem Beitrag oben rechts angezeigt wird. Bei aktiviertem Plugin ruft das Klicken dieser ...

23 Downloads

Redirect URL Hit Counter 1.0

von

Aaron

für

MyBB 1.4.x

This displays a hit counter for forums that you have set up as a URL Redirect, in the same way IPB does.

14 Downloads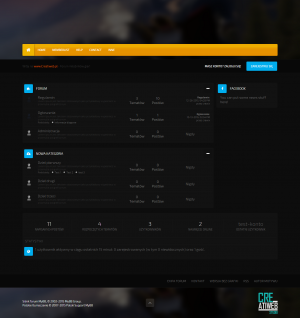 Darkness 1.0 1.0
von
Tomik
für
MyBB 1.8.x
Szablon MyBB 1.8.x o tematyce gier.
29 Downloads